avail Kittens pet price is 2000.and up interested in any please email me or text for info and to make an appt. to come out to see them. pet price means no breeding rights ! I will not hold any kitten without a NONE Refundable deposit.
transporter only no shipping, Health Cert and carrier are Extra. Only need health cert for some transporter all Kittens will be up to date with shots and if need a rabies and will be Vet check before leaving.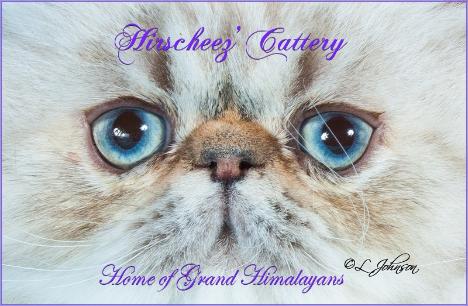 Kittens from GC. St. Jude Valentino Of Hirscheez and Ch. Hirscheez' Selen 2 babies two girls. will post pics soon.
Both these girls are outstanding. very beautiful blue eyes. avail pet price 2200 breeding rights 2700.