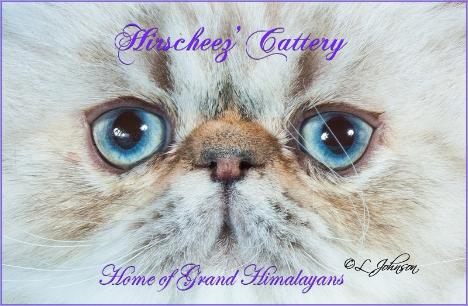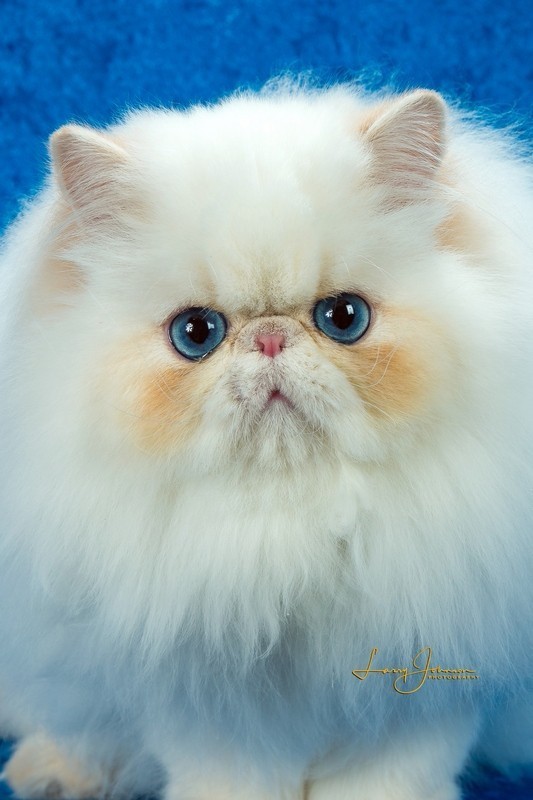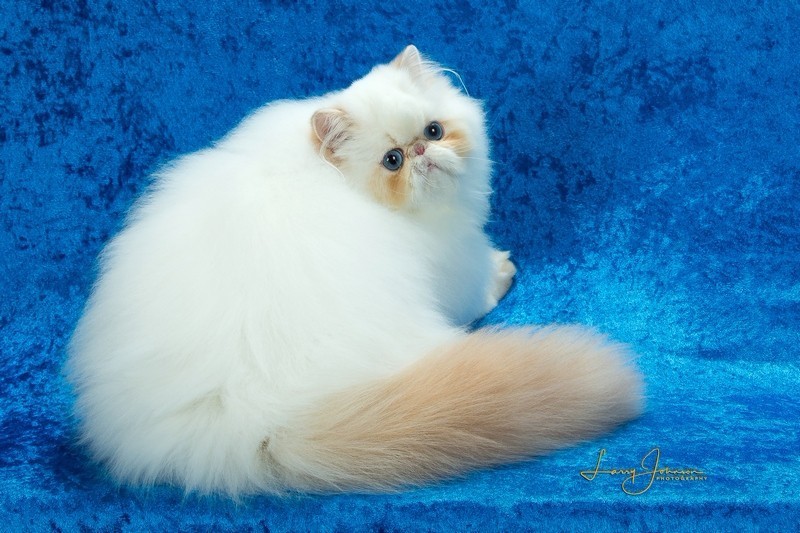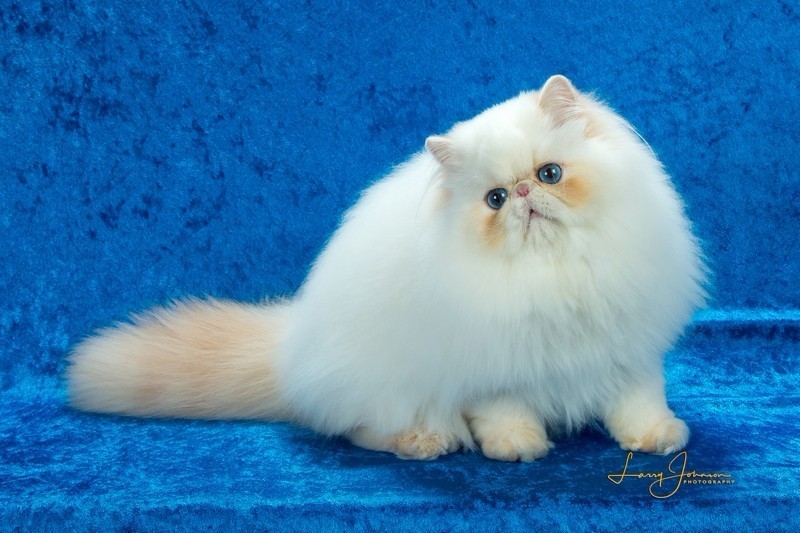 Ch. Hirscheez' Light Amber
This beautiful Girl is a Cream Lynx point . Will be shown this year to grand. she has a full long coat stunning Blue eyes. tiny ears and a sweet open expression. very short body . what all breeders hope for. Love this beauty will keep everyone posted on how she does at the shows. she has grand points.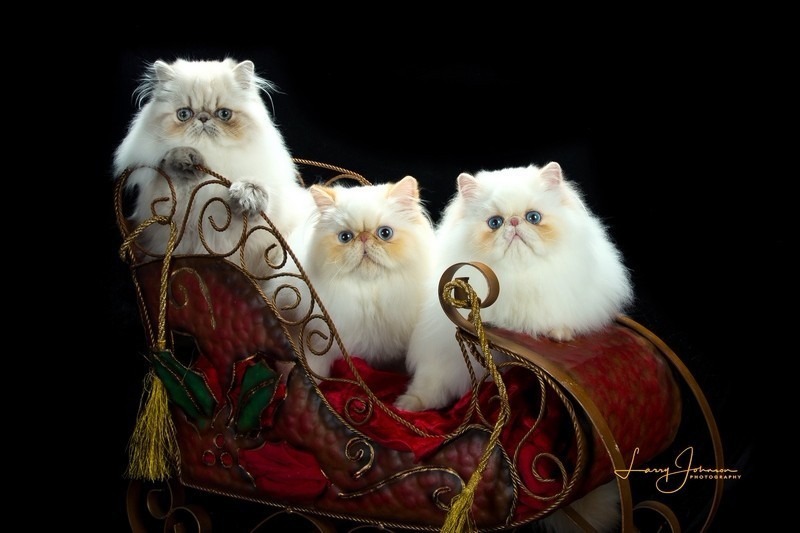 Hirscheez' Anglica - Blue Cream Lynx point on the far left.
Anglica is my little brat she always has to have her way. Bullies her sister and the other kitties. but she loves the show so she can show her stuff. Hoping to grand her this year and hope to do very well. will keep you posted with pics and updates.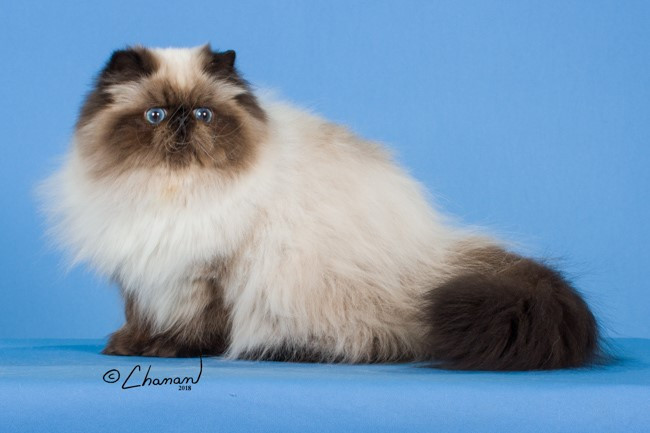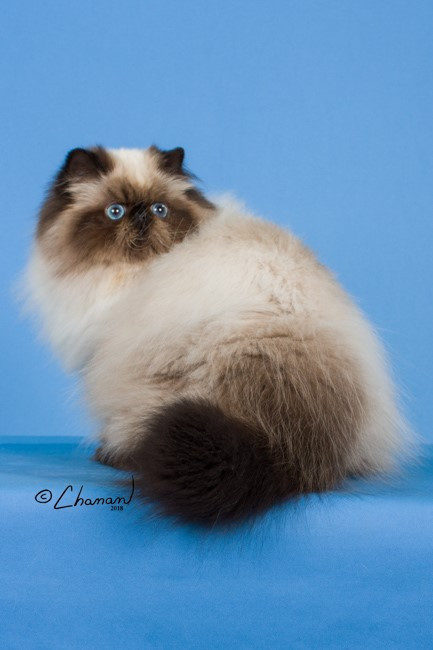 Selena Is a Very sweet loveing girl She is out Of Ch. Hirscheez' Little Java and Ch. Hirscheez' Pandora's Box. she is a Seal point girl. I'm hoping to grand her unless nature calls. she has those deep blue eyes like her dad. and a wonderful personality. will keep updating on how she does when she is an adult.